Description
Product Description
Tyvek® Bags Tyvek is made from a spunbonded olefin. Tyvek bags are made from high density polyethylene fibers, making them extremely tear-resistant. In addition, Tyvek is lightweight, flexible, smooth, low-linting, and is resistant to water, chemical abrasion, and aging. Desi-Pak® is a dimensionally stable, chemically inert, aluminum silcate clay packaged in non-dusting, air permeable bags. The internal structure of this clay is a network of microscopic pores that attract and hold water through physical adsorption. Desi-Pak® remains dry and will not soften or liquefy even at full water saturation. It is non-corrosive and can be placed in direct contact with metal parts. The Desi-Pak® Tyvek® bag is approved for use in a Class 100 Clean Room environment. Exceeds requirement of MIL-D-3464DAPPLICATION
Used with electronic parts, aerospace missile components, computer components, optical devices, laser equipment or any environment that is sensitive to dust.
Note: Each container of Desi-Pak® Tyvek® includes an MS26507-1 humidity indicator card to insure that the desiccant is active when received.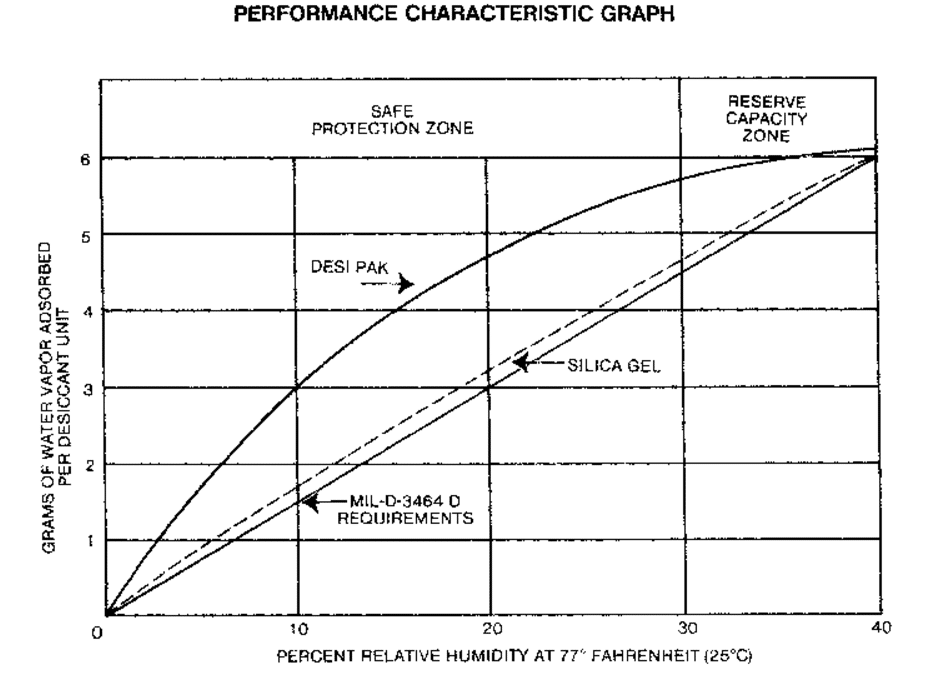 Product Attributes
Bag Size

1/2 Unit

Bag Dimensions

3 x 3 Inch

Protects

0.42 ft3

Bags per Container

550/pail

Container Weight

27 lb

Fill

Activated Clay

Packaging Container

PAIL – HEAT SEALED BAGS

Characteristics

Non-dusting
Suitable for Class 100 Clean Room